Sponstr Marketing Directory offers unique opportunity for publishers, marketing and advertising companies, professionals and others to connect with businesses and brands, marketers and advertisers looking advertising opportunities, services, products and tools.
With our "promoted listings" reaching business owners, marketers, advertisers, brands and organizations was never more easy, affordable and effective.  
Besides the enormous effort to drive traffic to our directory we're also using email campaigns, social media, and other resources to bring your service, product or offer right in the front of the potential client or customer.

We offer the following listing packages. We can also set up your account and listing for you. You wil need to provide us with description of your services or products, photos or videos and we set up your listing(s), categories, keywords and optimize your listing. The cost is $25 per set up. Use the form below to contact us for more information.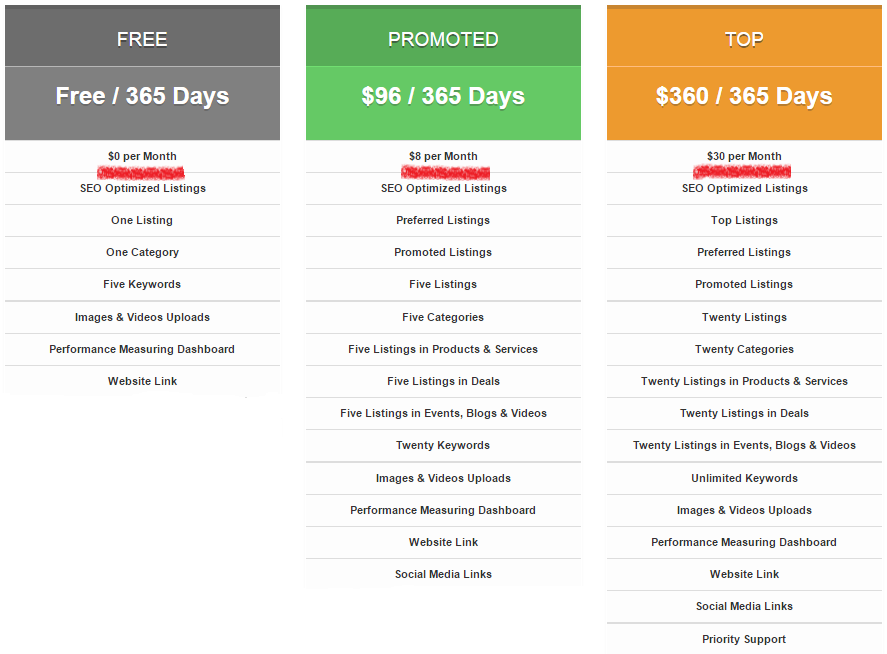 To start create an account, choose what package and add your business listing.  Use the "contact us form" below with any questions, suggestions or inquiries you may have.